Portfolio: Jehan Singh
Personal Profile
Hello, I'm Jehan.
I'm a Computer Engineering student at the University of Cape Town, and currently in my final year of study. This portfolio serves to summarise my fields of interest and experience, as well as a list of some of the more notable work I've done in the past. This isn't everything, but if you want a more detailed list, check out my CV in the details box.
I'm interested in a variety of technical fields, with particular interest in systems administration for clusters and multi-user systems and in embedded systems development. My background in systems administration is in Linux administration, both as a user in a personal capacity and from managing multi-user systems, either for small groups of people or, most notably, during the International Super Compute 2019 Student Cluster Competition. My experience with embedded systems is largely academic, as I have completed several university courses on the subject. However, I am presently working on the second version of a scientific recording system for monitoring wildlife. You can read more about both of these in the projects section of this page.
I have a particular interest in supporting technologies, either in terms of allowing other people to complete work more easily by maintaining and streamlining equipment, computer systems and tools, or in the personal capacity by creating assistive tools, especially accessible technology. I try to design tools to be as accessible as possible (for example, most pages of this website are intended to work well with screenreaders or braille displays, this page included).
Education & qualifications
2016-present: Studying towards BSc. Eng. Computer Engineering at the University of Cape Town
2015: Graduated from Northcliff High School with distinctions in Mathematics, Information Technology, Life Sciences, and Physical Sciences as well as a merit in Advanced Programme Mathematics.
Things I have done & made
Here's some things I've worked on or been involved in that I'm proud of. Click on the title of each project for more details;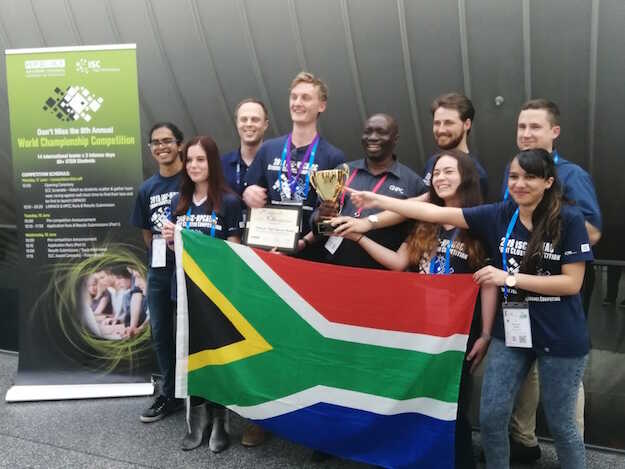 ---
Winning 2019 Student Cluster Competition

Date: June 2019

Competed as part of the South African team in the 2019 International Student Cluster Competition in Frankfurt, Germany. The competition involves designing, building, preparing and optimizing real-world supercomputing applications on a cluster while held to a strict power budget. We won against 14 other teams from all over the world, including the United States, China, Singapore and Germany.

In preparation for the competition, we trained with the Centre for High Performance Computing, Dell and the University of Texas, and spent well over six months tuning the cluster and familiarising ourselves with supercomputing systems. This work has given me a good degree of understanding of both optimizing software on resource-constrained systems, and of general practices for high-performance computing.

Read More
---
Penguin image-capture rig

Date: May 2019

I was asked to design a raspberry-pi-based recording system for capturing images of penguins on an island, along with RFID tracking tag information and weight data. The system has to operate for several months without any external maintenance or monitoring, and is designed to be self-restarting and robust to faults. The prototype system is presently in operation and I am working on an updated system that will be deployed in the third quarter of 2019.

Read More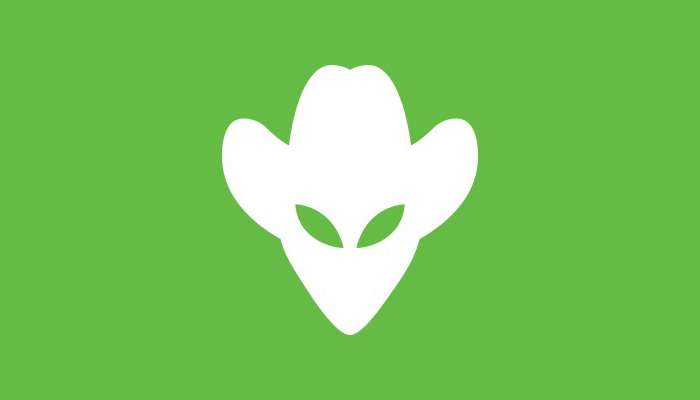 ---
ABSA Aliens Internship

Date: January 2018

Spent a two-week internship at the ABSA Aliens studio working on FieldMap, a prototype android application that can locate a device within a building using pre-existing wi-fi networks. I enlisted two other students to help design the app.

By the end of the internship we were able to locate a device to within 1.5 meters inside the building with no additional location beacons. The original intent of this project was to simplify future work on an assistive application that would allow partially sighted or blind people to find their way around buildings unaided.

Prototype Source Code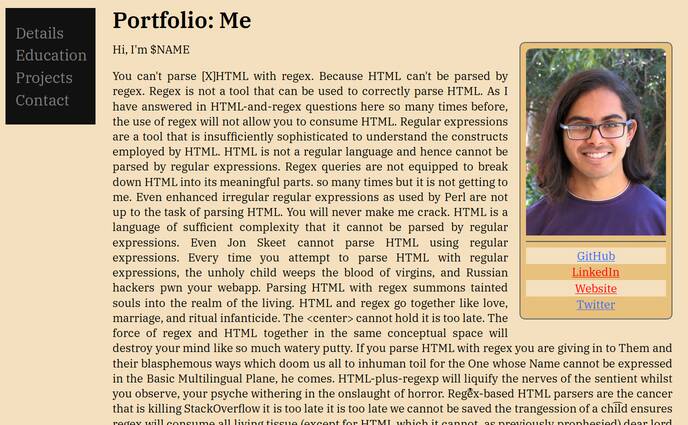 ---
This website!

Date: 2017-Present

This website, in addition to my blog, runs on my personal server infrastructure, which runs on Digital Ocean Virtual Private Servers. I maintain and update the hosting server, as well as using it for other purposes such as an SSH relay, IRC bouncer, fileserver, email server and general-purpose remote server. All blog content (and indeed, this post) is created with scripts I maintain or by hand.

The site is platform-agnostic and is intentionally designed to be very accessible, rendering correctly even in archaic text browsers or in screenreaders. The entire webpage, with images, is less than 300kB, fully loaded and requires absolutely no javascript execution to function. It would load in about two minutes on even a relatively slow dial-up internet connection, and I pride myself on that.

Blog post about the site
Skills, Abilities and Interests
My skills of interest include:
Experience with basic circuit design and embedded system development
Experience with Python, Shell Scripting, Lua, and Pascal programming languages
Elementary capability with C, Java (including Android), HTML, CSS and NodeJS languages
Signficant experience with Linux usage, administration and configuration
Useful competence at both LaTeX and Microsoft Office document creation tools
Skill at working with technical documentation and equipment
Able to quickly adjust to new tools and systems on my own
Hobbies and other supplementary work that I pursue include:
Photography, including RAW photography
Moderately advanced hand-embroidery and basic sewing
Hiking and rope construction
I can be reached in the following ways, in decreasing order of preference and/or convenience: