INGREDIENTS
2 cups of flour
1-3 tbsp honey/syrup
1 cup warm water
1 tsp yeast
3 tbsp oil [olive/sunflower/other]
Possible Glazes:
milk
honey
jam (might need to be thinned)
yoghurt
egg? (debatable)
mix butter with one of the above
Campfire Bread
DESCRIPTION
This is a generic and relatively easy to make bread intended for use in a cast-iron bread pan (Dutch Oven). You can also use a normal bread pan and oven but in that case you may prefer a more complex recipe. This is not a no-knead recipe which does make preparation while on the move kinda suck, but for a static campsite it is pretty good. This is for a smaller rectangular dutch oven and you may need to scale it up by about 50% for the round cast-iron pots.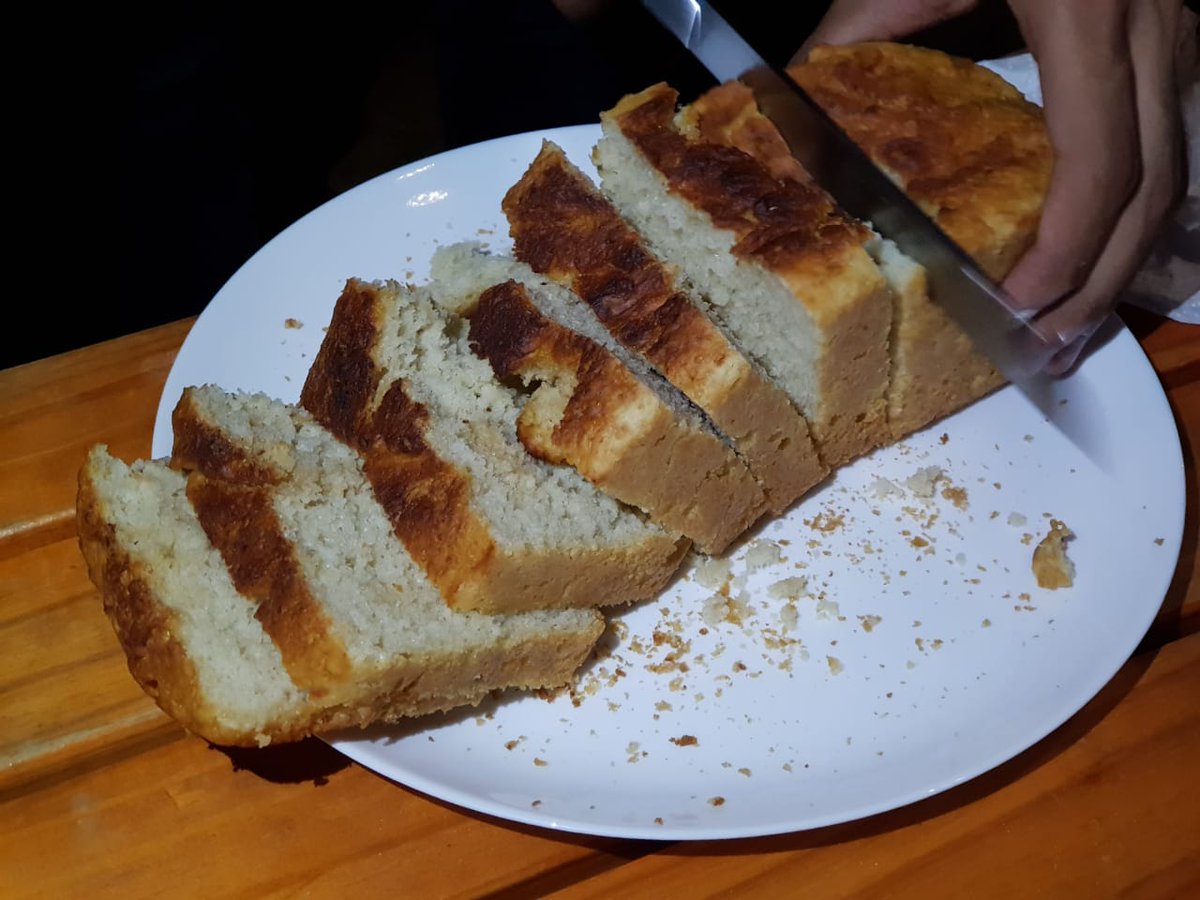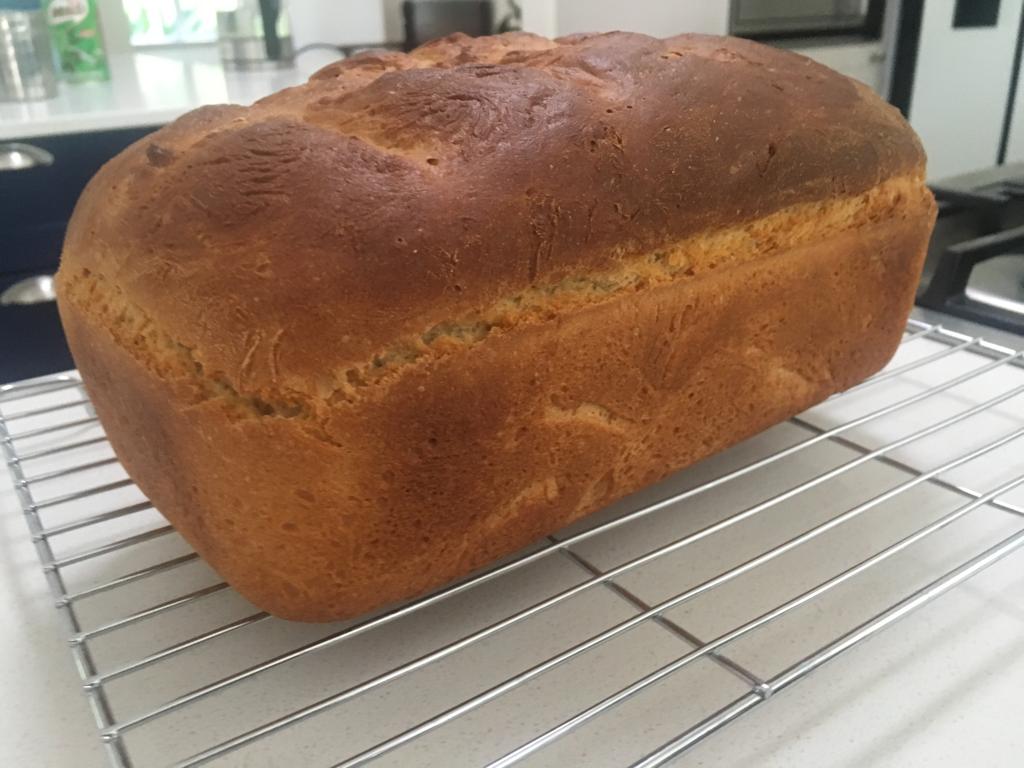 PREPARATION
mix oil, flour, water, yeast and honey together in a bowl.

Knead this mixture into a dough. I prefer to use oil instead of flour to prevent dough from sticking. Add flour/water as needed to get the consistency into a dough.

Oil the bread pan you want to use. Allow the dough to rest, either in a separate bowl or in the bread pan itself. Probably get your fire going or preheat the oven if you haven't already.

Move the dough into the bread pan if you didn't already do that. Cut some light slashes into the top of the bread. Optionally brush on a glaze of some kind.

If you're using a fire, hang or otherwise suspend the pan over the fire and pick some coals out to place on the lid. Bake like this for 40-50 minutes. If you use an oven, set it for about 200°C and bake for 35-45 minutes. See image below for Fire Reference.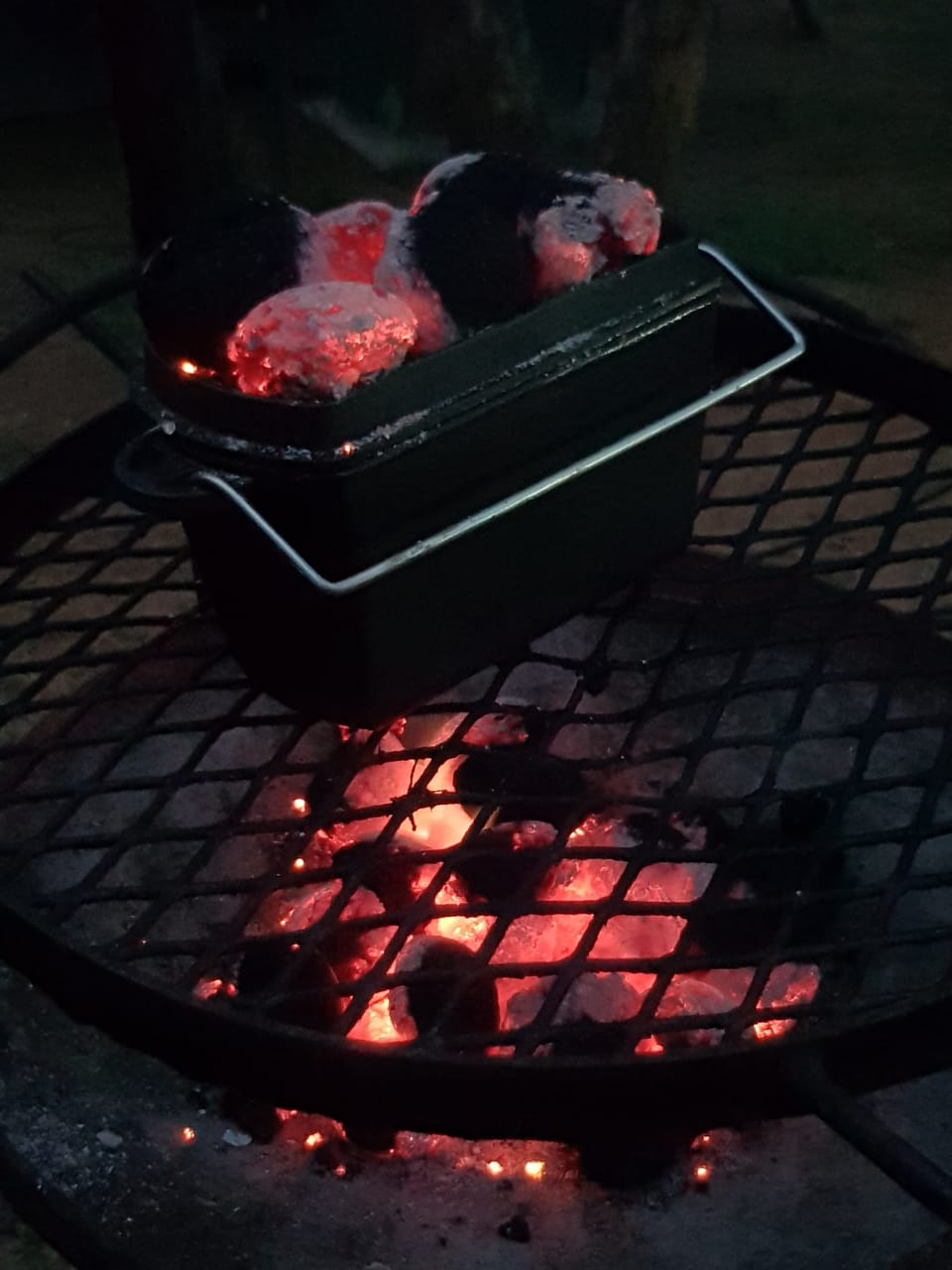 Take the bread off the fire, let it cool for a few minutes before upending it and dumping it out. Let it cool a bit and then you Have Acquired Bread. The cast iron pots aren't great at letting water escape so it'll generally be denser if you make it like that than if you made it in an open-top breadpan.